Universal Wheel Kit
00060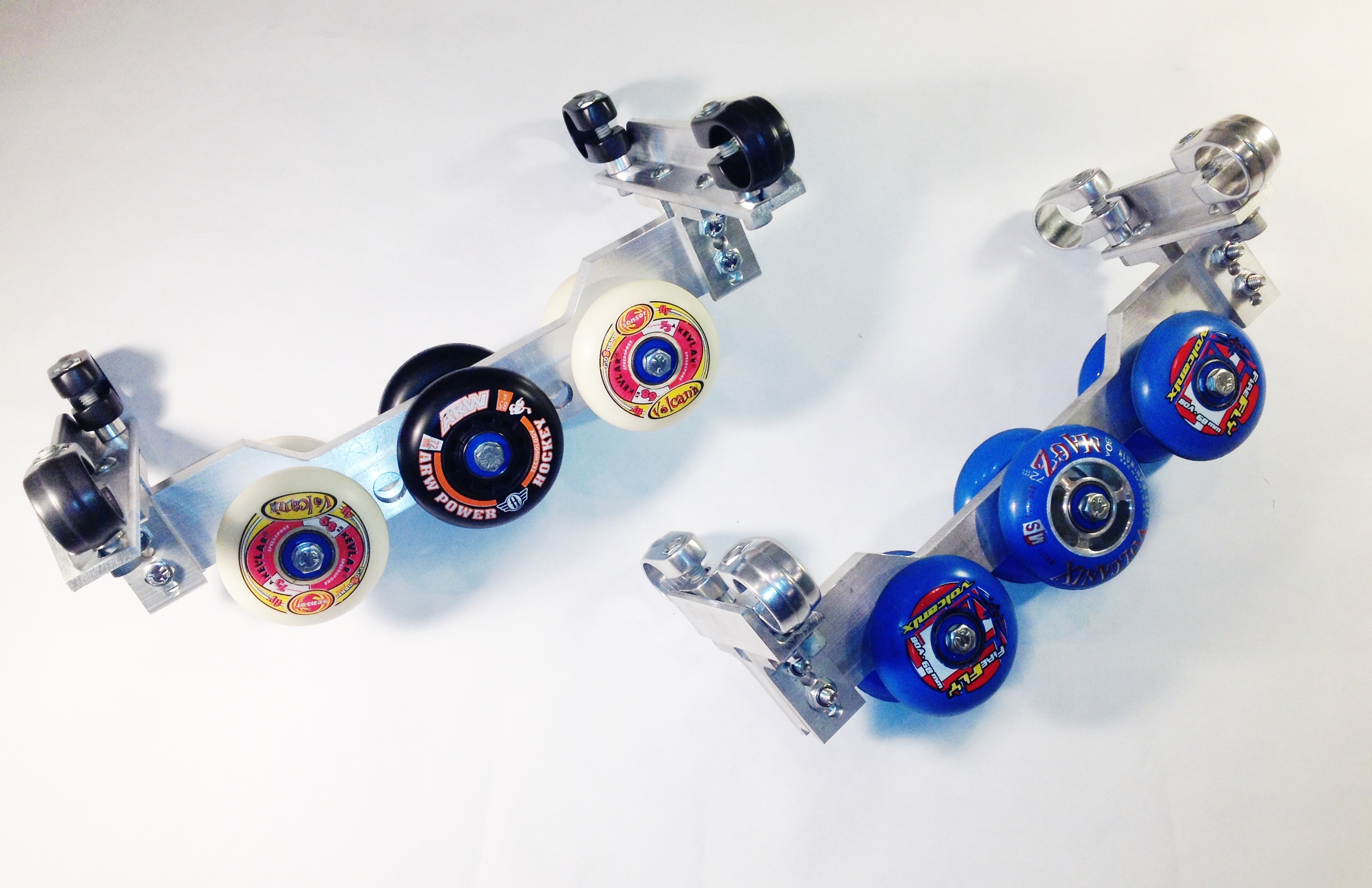 The Universal Wheel Kits has been developed to work with most any sled with removable side tubes; ie REV 2X, ICEY 1 as well as the G FORCE and Razor.
Unlike other adapted wheel kits, these wheels provide the same feel as riding on ice with the familiar lean to stear manueverability.
Kits include two sets of rubber crutch tips for the end of your sticks and the necessary wrenches for mounting and adjusting your wheels.
Once you have the wheel kit mounted and dialed in, you may want to purchase a set of our runners to make the switching from wheel to runners as easy as removing and installing three bolts.
Wheels are intended for use in enclosed areas and are not recommended for use on wooden floors.
Measure the distance between the outside edge of the side tubes on your sled and enter it here
Wheel Width, measured from the center of each wheel
2 inches (0) 2.5 inches (0) 3 inches (0) 3.5 inches (0) 4 inches (0)