100% Carbon Fiber Stick Kit MS19
00054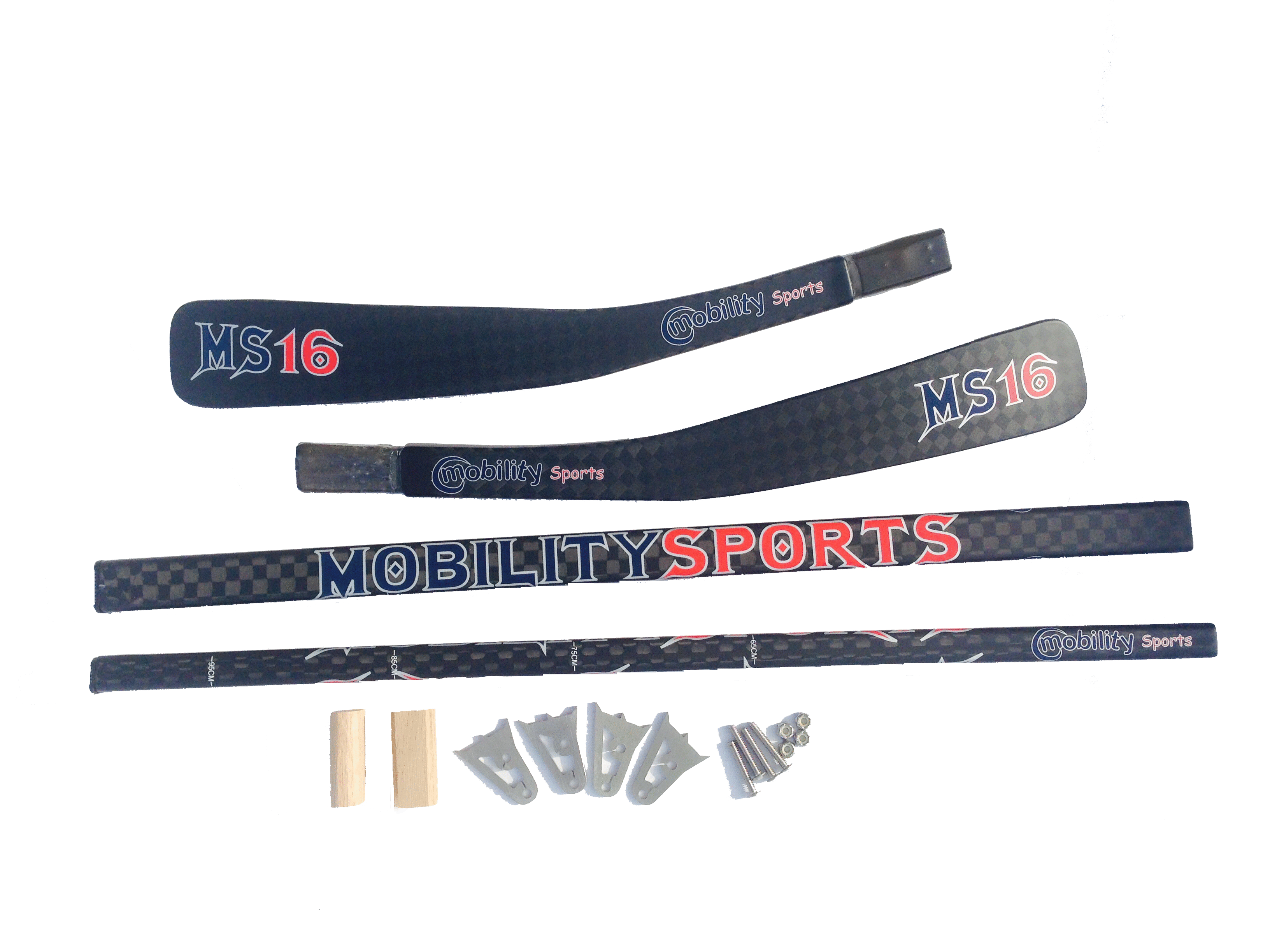 These 100% carbon fiber sticks have been designed and developed with the assistance of some of the best players in the world. These sticks can be purchased as single sticks, individual blades or as a kit.

Specifications:
Carbon Shaft – 4.94 ounces / 140 gram – 100% carbon fiber

Carbon Blade – 4.65 ounces / 132 gram – 100% carbon fiber

When blade is attached to shaft, total length of stick is 100cm

Kit includes:
Two (2) 100% Carbon Fiber Shafts


Left and Right 100% Carbon Fiber Blades

Four (4) stainless steel, 4-point picks

Mounting hardware for picks

Wooden plugs to prevent crushing of shaft by over tightening

Assembly:
Assembly includes cutting shaft to length, drilling holes and attaching blades and picks to shaft.
Please note: Unless you have us do the work, you will need a saw, heat gun and a drill to assemble the kit.
Options
100% Carbon Stick Kit (0) 100% Carbon Stick Kit without Picks (-25)
Assembly
assembly not required (0) 100cm w/picks mounted (15) 85cm w/picks mounted (15) 75cm w/picks mounted (15) 65cm w/picks mounted (15)